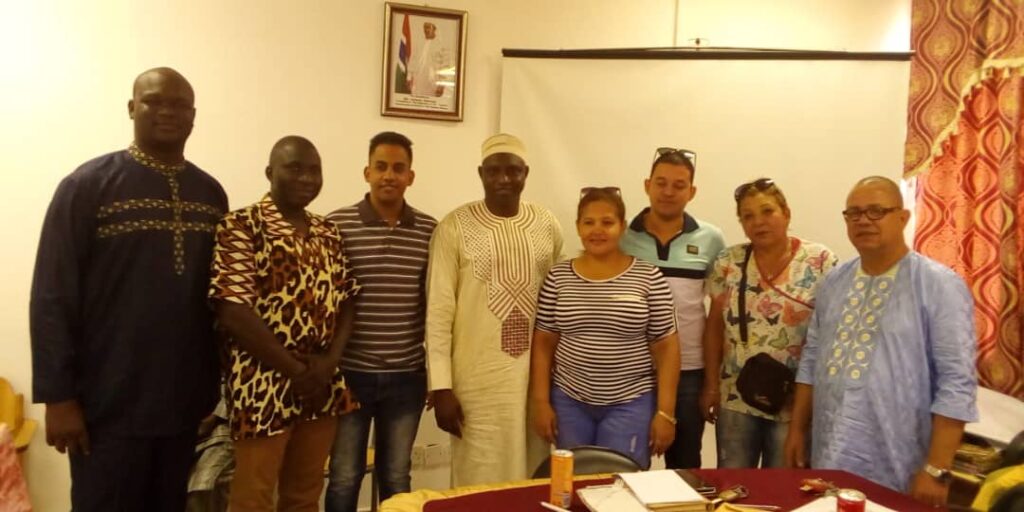 A group of Cuban doctors had bid farewell to their colleagues at the end of their mission in Banjul.
The eight doctors from the Cuba Technical Assistance Team were attached to the Kanifing General Hospital in 2017.
Another team from Cuba is expected to replace them soon.
Speaking at the farewell ceremony, the CEO of Kanifing General Hospital, Kebba Manneh, expressed his delight in the job rendered by the Cuban doctors during their time at the hospital.
"These doctors have served diligently in this hospital for a good number of years. The Cubans have done remarkable job in this hospital and our management cannot thank them enough," Mr Manneh said.
Speaking on behalf of the Cuban Technical Assistant team, Dr Adrian Pavel Lopes, commended his Gambian counterparts for their cordial relationship with them during their stay.
Baboucarr Saine, administrator of Kanifing General Hospital, said the Cuban doctors had done a great job in the Gambia and supported the country's healthcare sector that have faced shortages of highly qualified medical workers.
The Gambia-Cuba bilateral relations have been ongoing for decades and had seen Cuban doctors and medical professionals providing vital medical care to Gambians in the length and breadth of the country.
Reporting by Adama Makasuba