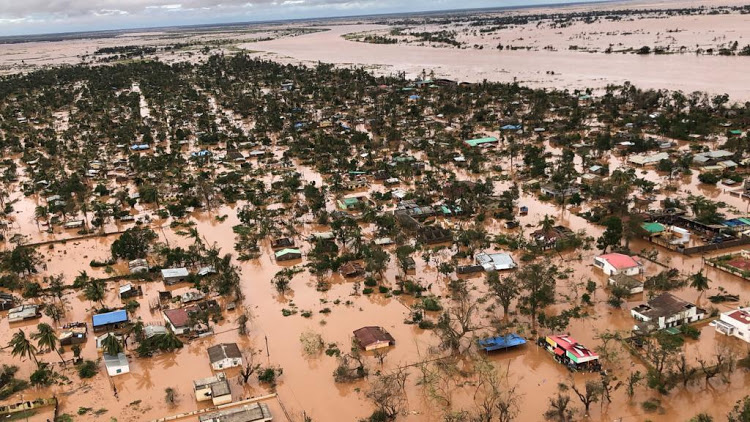 This is 2019. Collectively we are 1.216 billion people. In terms of natural resources, we are the world's wealthiest. We are the architects of Ubuntu – "I am because we are". We must owned our problems and be responsible for one another.
The institution, otherwise known as Cathédrale Notre-Dame de Paris is a French historical monument associated with the Catholic Church. Thus, in three days, the elite of French society were motivated to raise over US$600 million for its restoration.
It is folly to imagine that French billionaires would extend such generosity to Mozambique, an African country suffering the effects of the aftermath of cyclone Idai and Kenneth. The Mozambique recovery effort is first and foremost an African problem.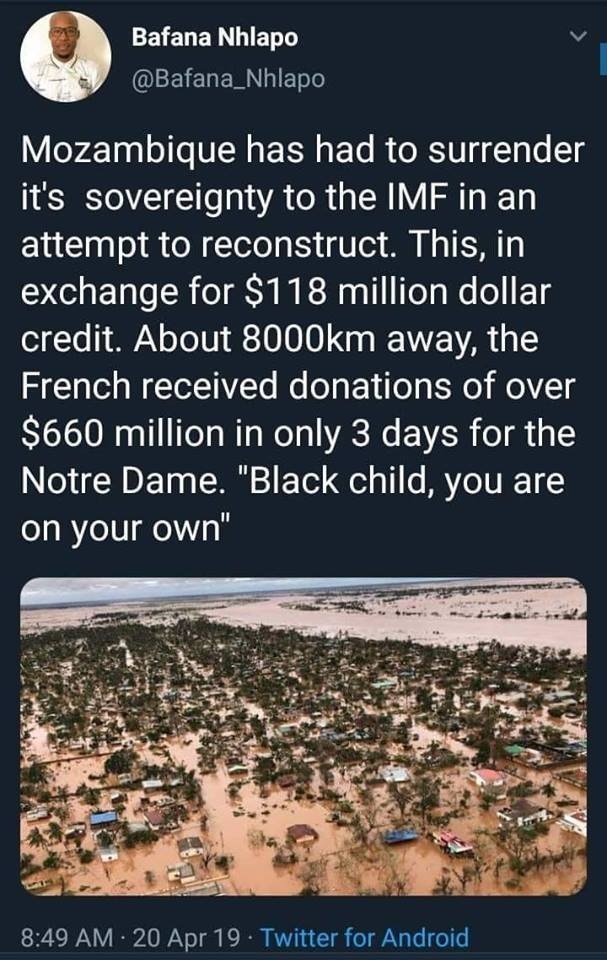 And Africa, in its collective wealth is not so broke as to fail to raise US$118 million towards the aid effort in Mozambique. The continent has significant public wealth held by governments. Africa's private wealth, undocumented – including illicit money held offshore – and documented, in the hands of highly visible individuals in politics, business and religion is significant.
In South Africa alone, the cradle of Ubuntu, total private wealth held by individuals stands at about US$722billion, with around US$300 billion in the hands of ultra-high net worth individuals. 20 documented African dollar billionaires on the Forbes 2019 list collectively control about US$68.7 billion in assets.
African Union, the organization that is supposed to represent the strength and pride of 54 countries that constitute the continent of Africa has pledged a mere US$350,000 to three affected countries of Malawi, Mozambique and Zimbabwe, with a paltry US$150,000 allocated to Mozambique, which is most affected.
Instead of looking towards Europe and blaming our "blackness" for some of our problems, Africans must start taking responsibility for Africa's problems. Africa is not poor. We are a continent suffering a poverty of governance and ideas.
By Alagi Yorro Jallow