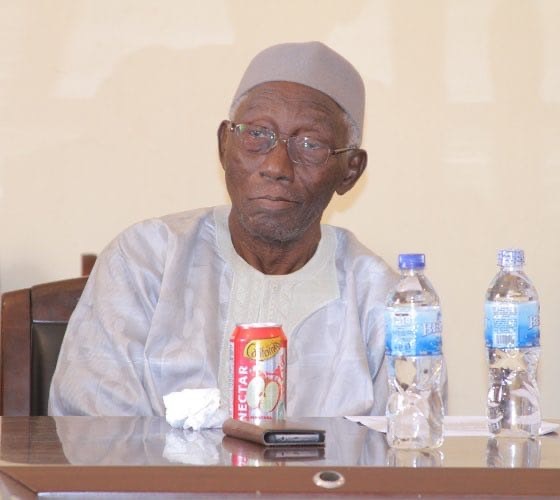 Wallidan Football Club has announced that their founder and former president Alagie O.B Conateh has passed away aged 82.
The club shared the news in a post on their official Facebook page:
"Wallidan Football Club is saddened to announce the demise of the club founding father Mr. Alagie OB Conateh (FISCO) today.
"This obituary announcement is extended to @thegambiafootball , @caf_online and to the president of the Republic @mrpresidentbarrow.
"Funeral arrangements will be announced later.
"May his Gentle Soul Rest in Peace."
Alagie Ousman Basi Conateh alias Fisco is a household name and the former president of The Gambia Football Federation. He served the football federation from 1993 to 2001.
As chief Patron of Wallidan Football Club, O.B contributed immensely towards to the success of the club and Gambian Football in general. Wallidan, won remarkable 18 league titles, 15 FA Cup trophies and 12 doubles. A record yet to be broken by any club in The Gambia.
The late O.B had a stellar career and had received lots of awards for his contribution to the development of sports in The Gambia.
He won the Millennium Award for Excellence by The Gambia National Olympic Committee in 2000 and in 2001, he was honoured with the Achievement Award for Excellence by The Gambia Chamber of Commerce and Industry and the Insignia of the National Order of the Republic of The Gambia (ORG). In 2007, he was made Commander of the National Order of the Republic of Cote d' Ivoire.
O.B Conateh was born on 1st November 1937 in Banjul, The Gambia.