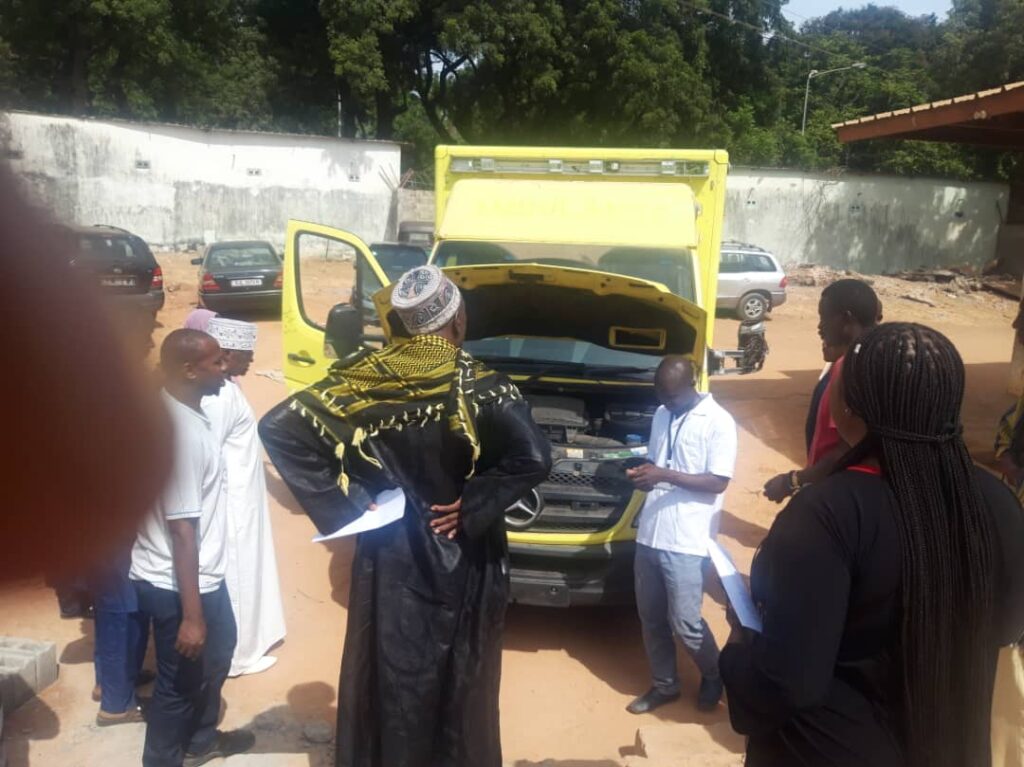 Bakau Development Community has told the Kanifing Municipal Council to clarify in writing the ambulance it recently donated to its health centre.
The ambulance is expected to be shared by the Bakau health centre and Ndemban clinics, a move welcomed by the Bakau residents.
Speaking to reporters shortly after the presentation, Alhaji Badara Y Jallow, chairman of Bakau Development Community highlighted the community's plight in seeking medical treatment especially for women and children.
"The development community spends money and provide them with these facilities. Now we felt that the Bakau community is a huge community, and the location of the health centre is one disadvantage so we need an ambulance to service the community particularly women and children," he said.
"So, we're still negotiating with the government and other institutions to help us with at least an ambulance. But actually, KMC came with this idea because we have two councillors at the KMC and one is the deputy mayor.
"The KMC decided that they are going to provide us with this ambulance with the notion that it's going to be a joint ambulance between Ndemban clinic and Bakau health centre.
"What we need now is a clear statement from the KMC to tell us the mode of service of the ambulance and at the same time the maintenance issue of the ambulance," he added.
Reporting by Adama Makasuba