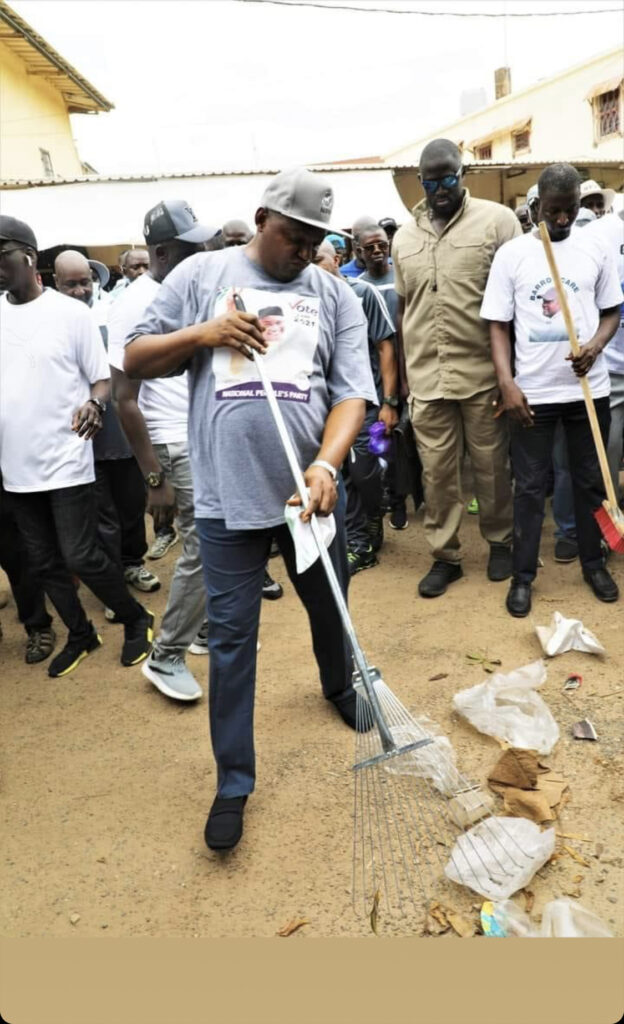 President Adama Barrow has tasked the ministers for environment and lands and local government to come up with an innovative plan to employ at least 50 cleaners to constantly keep Banjul clean and tidy.
Barrow on Saturday led hundreds of Gambians including his cabinet ministers and security forces in a cleanup of Banjul.
Speaking to reporters, he urged Gambians to keep their environment clean and help improve the nation's health and development.
"We don't just want it to stop on this day. We want people to come out and clean around their compound areas and if the next person also cleans his compound area it will be very clean.
According to the president, his call to clean up Banjul came after touring the city two weeks ago, adding that he was happy with the work of the Banjul project, but was unhappy with the filthiness around the city.
"When I went around, I was happy, but one thing I was not happy about was the cleanliness of the city. I feel as head of state it's my responsibility to call the people to volunteer and clean the city.
"I used to live here in the 80s for 17 years and Banjul didn't used to be like this, and to complete this, we have to clean up Banjul," he added.
Reporting by Adama Makasuba