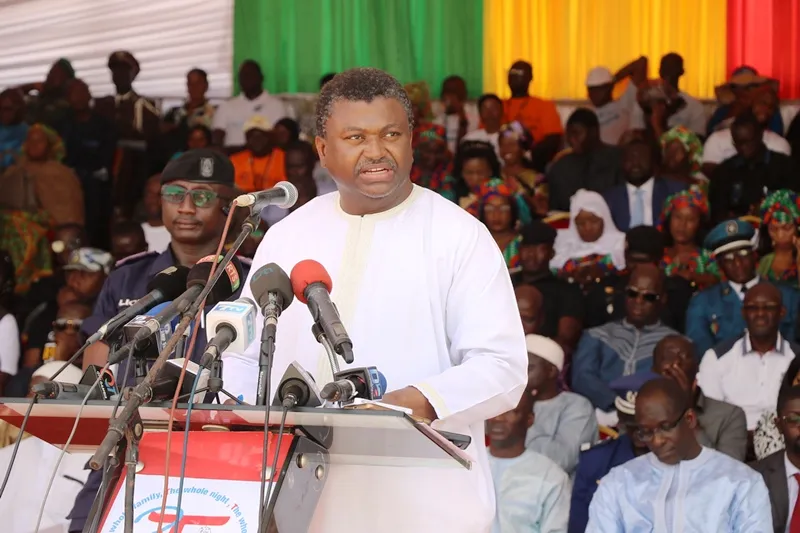 Gambia's minister of health Dr Ahmadou Lamin Samateh has rejected demands from the public to resign after 66 children died of acute kidney disease as a result of contaminated cough syrups imported from India.
Gambians are calling for his resignation as the minister of health and demanding that the government launch an investigation into the deadly incident.
But Dr Samateh has refuted the call saying that he is the right person for the job "because we are moving forward in the health sector. We are building infrastructure. We are buying equipment, and we are putting in control measures.
"We are strengthening our institution, we are bringing in quality control lab so that this kind of issue doesn't happen in this country [again].
"So, we have revolutionised the health sector and we are marching forward."
Dr Samateh continued: "Nation building is never easy, as you are trying to build people do other things. And as we are growing some people are trying to drag our legs and our hands so that we do not move forward.
"These are some of the things. So, resignation, I don't think serve the purpose especially if the individual is not directly responsible for this."
The contaminated syrups saga has shocked The Gambia and the world at large leading to the WHO to issue a global health alert over four India-made cough syrups.
The WHO identified the syrups as Promethazine Oral Solution, Kofexmalin Baby Cough Syrup, Makoff Baby Cough Syrup and Magrip N Cold Syrup.
The products were manufactured by an Indian company, Maiden Pharmaceuticals, which had failed to provide guarantees about their safety, the WHO added.
Reporting by Adama Makasuba