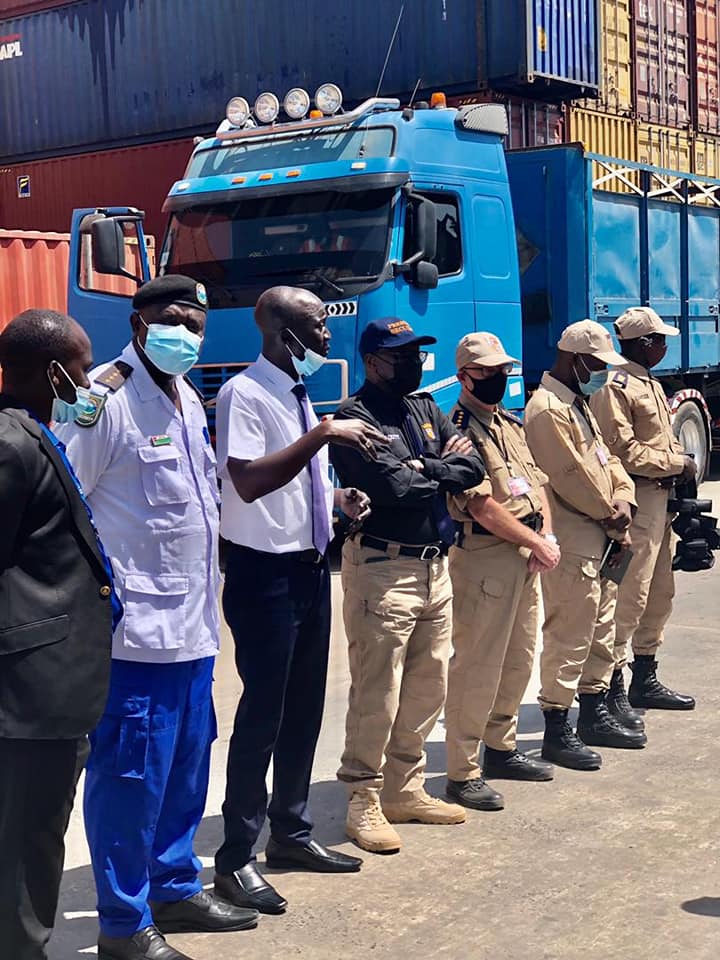 The Gambia Customs Service is facing corruption allegations over the valuation of imported cars at the Banjul seaport.
Business owners have told Gambiana that custom officers are "illegally charging"importers an extra D16,200 to clear their cars.
They also claimed that customs officers have not provided any official letter from the government announcing the new charges.
According to the importers, a small car that usually cost D40,000 in excise fees have been increase by D16,200 to D56,200.
And a 4 wheel vehicle over 10 years old that used to incur D50,000 custom charges are now costing D66,200.
They called on the government to investigate the allegations against the actions of the customs officers.
"Yes, there is rampant corruption here, and no one is there to stop it," a customs source told Gambiana, adding "action must be taken to discipline defaulters of rules and laws of the country."
However, deputy commissioner general of the Gambia Revenue Authority, Essa Jallow, dismissed the corruption allegations.
"At the port, I can tell you that there is no single complaint that we have got. So, I will encourage the general public should they come into contact with anything relating to GRA work and staff corruption, let them channel it to the commissioner general and wait for action.
"If no action is taken, they have every right to follow up," Mr Jallow told Gambiana exclusively in Banjul.
"If you have evidence, we will deal with it," Jallow said, adding "once we have concrete evidence against any staff, we don't waste time. We make sure that necessary actions are taken at the right time."
Meanwhile, a top clearing agent who doesn't want to be named laid blame on some business people who he said engaged some unprofessional officials into corrupt practices just to ensure their materials are taken out of the ports.
He advised people with imported goods at the ports to follow the right procedures and refused to accept anything from any officials at the ports without documentation.
Reporting by Adama Makasuba