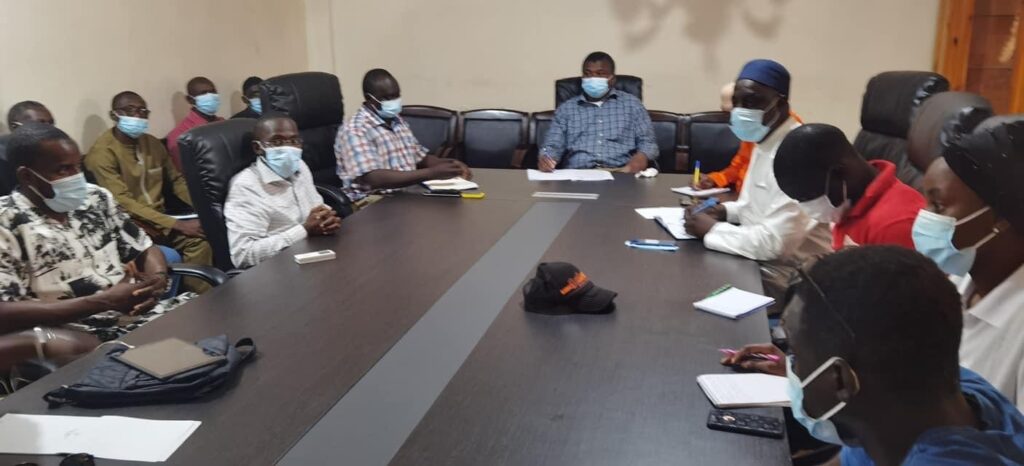 The Gambia Government has suspended two months' salary of 371 health workers after they defied the health ministry's return-to-work ultimatum.
A letter signed by O Barrow from the Public Service Commission obtained by Gambiana stated: "This is to inform you that Public Service Commission has approved the suspension of 371 Public and Environmental Health Officers from duties for a period of two months without salary with effect from July 1, of unauthorised absence."
"By a copy of this letter the Director, Human Resources, Information System [HRS PMO] is advised to stop their salaries with immediate effect," it added.
The salary suspension came despite the health workers returning to work yesterday (4 July) after agreeing to suspend their nationwide strike over government's unpaid allowances.
According to their union, the decision to suspend the strike is due to concerns about the welfare of the population they are serving.
The Association of Public Health and Environmental Officers (APHEOG) said it met with the membership on 2 July to discuss the nationwide strike action.
"After several deliberations during the congress, the membership has agreed to take a break and resume work while the executive engages in follow-ups regarding the situation," the body said.
"This decision is triggered by the numerous considerations which are primarily focused on the population the members of the association are serving."
Reporting by Adama Makasuba