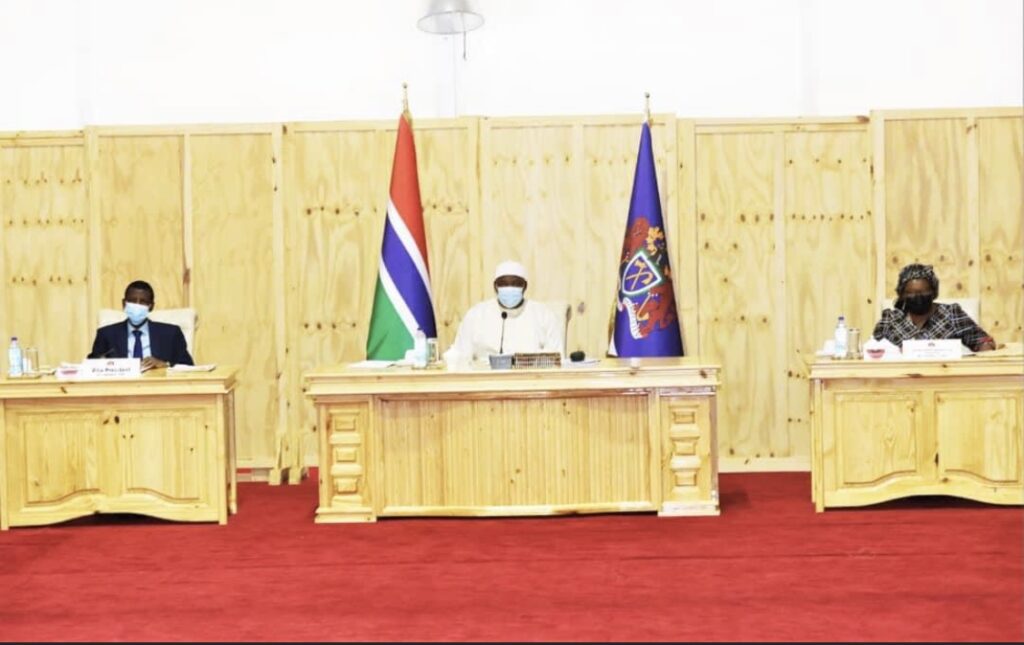 The Gambia government has announced that it will be releasing the White Paper on TRRC recommendations on May 25.
"President Adama Barrow presided over a two-day intensive Cabinet session where cabinet Ministers reviewed the draft White Paper that was developed to look into the recommendations of the Truth Reconciliation and Reparations Commission's (TRRC) report," State House said in a statement on Friday.
"The Attorney General and Minister of Justice Honourable Dawda Jallow said the Cabinet's conclusions on the Government's stance on all the recommendations in the TRRC report will be released on Wednesday 25th May 2022," the statement added.
Last December The Gambia government released the long-awaited report of the Truth, Reconciliation and Reparations Commission (TRRC).
The commission was set up in 2017 to investigate human rights abuses during the brutal Jammeh reign from July 1994 to December 2016.
The exiled former President Yahya Jammeh has been held responsible in dozen of extrajudicial killings and rights violations including rape and torture.
"The government will set up an organisation which implement the victims compensation fund.
"I can assure you that the government is committed to implementing the report subject to the outcome of the white paper," Dawda Jallow, the minister of Justice and Attorney General said.
Reporting by Adama Makasuba