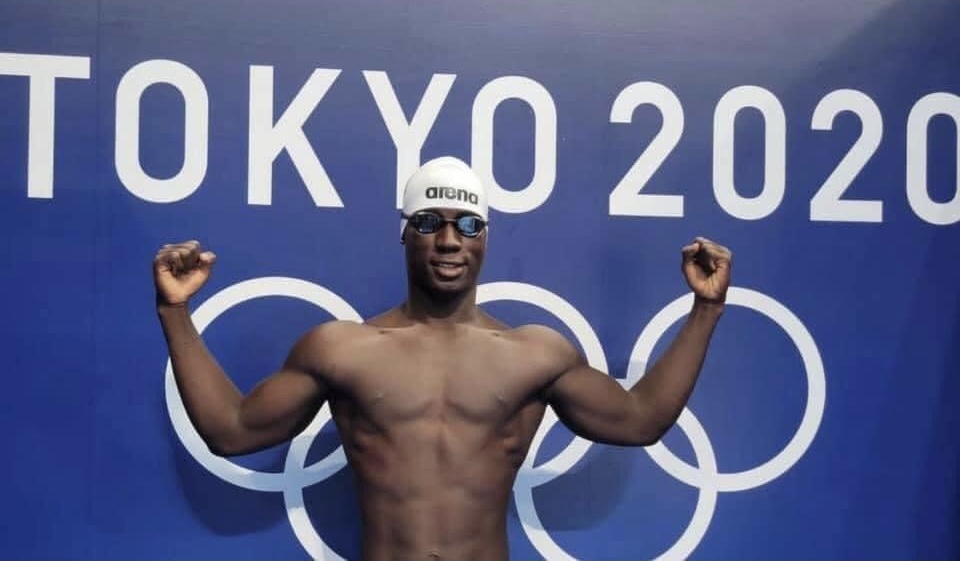 Swimmer Ebrima Sorrie Buaro falls short of advancing to the next round of the men's 50m freestyle after finishing third.
Buaro sets a new national record with a time of 27.44 at the Tokyo Olympics on Friday.
The men's 50m heats was dominated by American gold medallist Caeleb Dressell who led the field with a 21.32 win in the final heat.