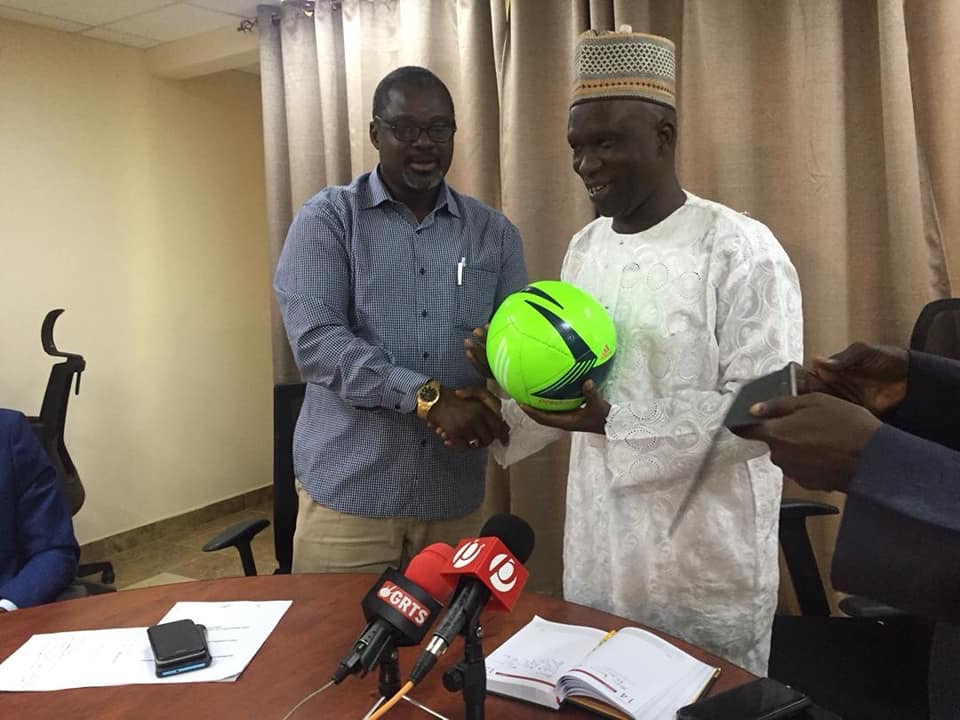 The Gambia Football Federation (GFF) has made cash payments to all League Divisions One and Two male and female clubs on Friday 25th January at Football House in Kanifing.
The payments of over 5 million dalasis was made to representatives of League Clubs as part of the preparatory funds.
The president of the federation, Lamin Kaba Bajo, thanked the stakeholders for their patience in waiting for the promise to be fulfilled and also congratulated them for the smooth commencement and running of the domestic leagues.
He said the event was the GFF's fulfillment of a promise to support league clubs and further assured them of GFF's commitment to advance their growth.
Earlier First Vice President, Bakary K Jammeh, said the funds were meant to uplift the standards of the clubs in terms of logistical preparation.
"We want to accompany all our clubs in the journey to professionalise our league."
GFF second Vice President, Ebou Faye, echoed similar statements and also called on the clubs to make judicious use of the funds.
Caf approved match balls were also distributed to the clubs to help enhance their training and each of the clubs received five match balls.