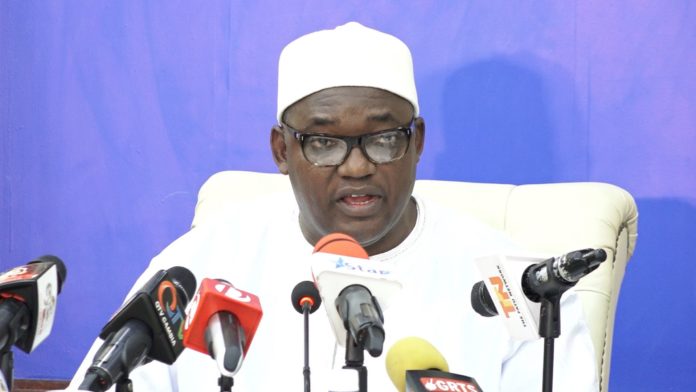 The Gambia government has said on Friday the country's economy will lose 2.5 billion dalasis as a result of Covid-19 pandemic.
The Gambia is emerging from a punishing lockdown that has affected every strata of the economy.
The country has been in lockdown since the emergency of the deadly virus in March. Five people have so far died from the virus whiles 170 have tested positive for coronavirus.
Government said the impact of coronavirus on the economy will be devastating for the country where many people live below the poverty line.
A statement from State House said "An assessment of the impact of scaling down on the Gambian economy has produced uncomfortable results.
"Accordingly, the economy will lose GMD2.5 billion and shrink by 3 percentage points- from the projected growth rate of 6.3 per cent in 2020 to 3.3 per cent."
The statement added: "Citizens are assured that safeguarding the lives of the people, especially the poorest and most vulnerable remains the immediate priority of President Barrow's government and its partners.
"Partners and citizens are urged to take steps that will lessen the COVID-19 shock on the poverty level in the country and on vulnerable farming population as well as women and youth operating in the informal sector."
Reporting by Adama Makasuba