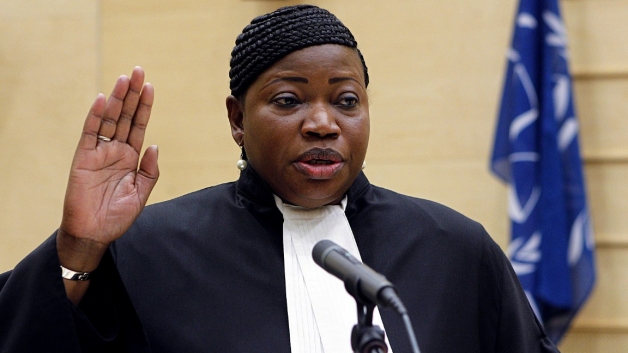 The International Criminal Court (ICC) has started the search for the next prosecutor.
According to a statement released by the ICC public affair's division, the current prosecutor Fatou Bensouda's contract will expire on June 15, 2021.
Ms Bensouda, a Gambian lawyer, has been ICC prosecutor since 2012 when she replaced Luis Moreno-Ocampo of Argentina.
The Assembly of States Parties, acting pursuant to its mandate under Article 112 of the Rome Statute has initiated the process for the selection of the next Prosecutor, the statement said.
The Assembly of States Parties is the management oversight and legislative body of the ICC. It is comprised of representatives of States that have ratified and acceded to the Rome Statute.
"The President of the Assembly of States Parties, O-Gon Kwon (Republic of Korea), welcomes the publication of the vacancy announcement for the position of the next Prosecutor of the ICC," the statement stated.
"With this announcement the Assembly of States Parties, assisted by the Committee on the Election of the Prosecutor, is seeking to attract the most qualified candidates for the position of Prosecutor of the International Criminal Court. It is only through a transparent and structured process that the Assembly will be able to elect the highest qualified Prosecutor for the Court," it added.
Article 42 of the Rome Statute sets out the main criteria to be fulfilled by candidates for the position.
Among them, the Prosecutor shall be persons of high moral character, be highly competent in and have extensive practical experience in the prosecution or trial of criminal cases.
They shall have an excellent knowledge of and be fluent in at least one of the working languages of the Court. The Prosecutor shall be elected by secret ballot by an absolute majority of the members of the Assembly of States Parties.
The ICC said it aims to achieve fair representation of women and men for all positions, representation of the principal legal systems of the world for legal positions, and equitable geographical representation for positions in the professional category.