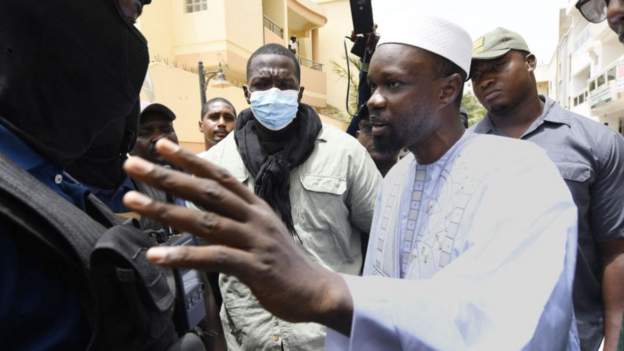 Police in Senegal have blocked off access to the home of the opposition leader, Ousmane Sonko.
Sonko had called for demonstrations on Friday to protest against a decision to ban a list of candidates for legislative elections next month – a move that prevents him and other opposition figures from running.
Reports say roads leading to Mr Sonko's house in an upmarket district of the capital, Dakar, were closed off by barricades and police in anti-riot gear.
Supporters, who tried to get near the building, were turned away.