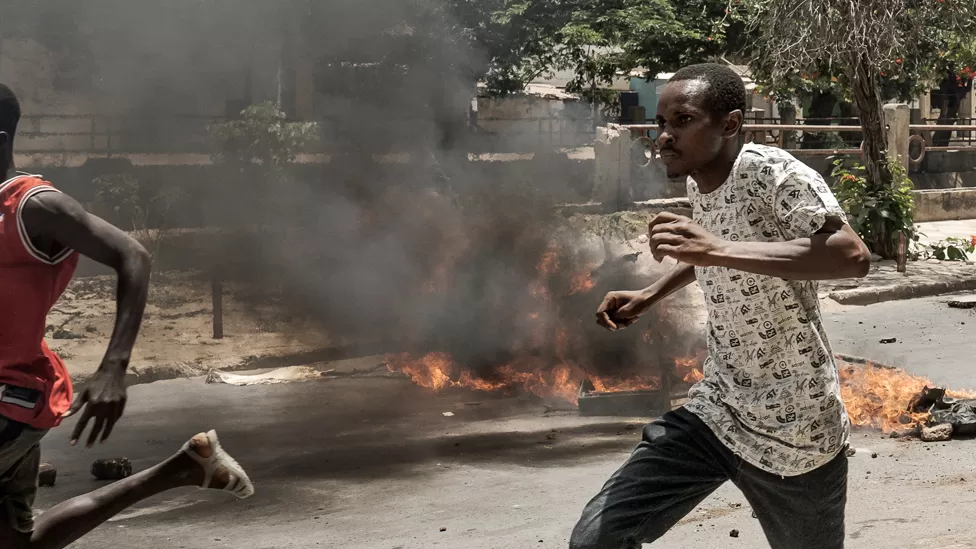 Senegal have blocked all social media and messaging platforms amid a deadly unrest over the jailing of opposition leader Ousmane Sonko.
People are upset after being denied access to popular apps like Facebook, Instagram, Messenger, Telegram, TikTok, WhatsApp and YouTube.
Interior Minister Antoine Félix Diome said the government had imposed restrictions on social media to stop the "dissemination of hate and subversive messages" as the authorities tackled a nationwide unrest.
Violence erupted following the two-year jail term handed to Ousmane Sonko for immoral behaviour.
Sonko, who was accused of sexually assaulting and threatening a massage therapist at a beauty salon in 2021, was cleared of the more serious rape charges.
When the court handed down its verdict on Thursday, Sonko's Pastef party called on people to "take to the streets".
His supporters fear the conviction could prevent the 48-year-old politician from contesting next year's presidential election.
Several districts of the capital saw clashes – some of the worst confrontations were at the university campus in the city centre where police fired tear gas as vehicles burned and black smoke billowed over the area.
The government has rejected accusations that this case against the opposition leader, as well as others he has faced, were politically motivated.