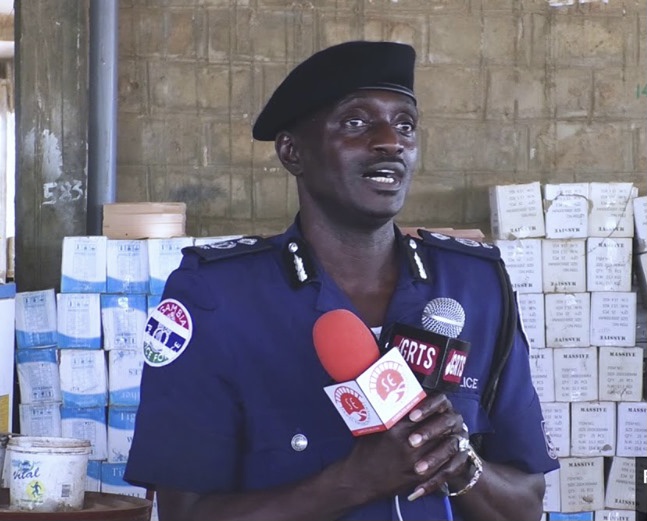 King Kolley, The Gambia's traffic Police chief, has apologised over offending comments on the Fula tribe during a meeting held in Soma, as police launched a crackdown on foreigners driving in the country.
King Kolley stumbled on his words after he took an example on Fulas of inviting their brothers from Guinea Conakry and G-Bissau to drive their vehicles in the country.
"Today Momodou Jallow gets a shop and buys a car instead he gives to his fellow Gambians, he will call his brother from Guinea to drive the car and he goes to the Alkalo to get him papers and he uses those papers to get a driving license.
"I will fight that and if it offends anyone can go to Mali, I will never bow down for anyone. Momodou Bah from Jarra Soma, is not true, was not born there. I don't want to make segregation, but the laws say it," King Kolley claimed in a widely shared video.
However, King later released an apology audio saying "I am apologising to all my fellow Gambians especially the Fula tribe I mentioned for my audio that went viral.
"The way I take and the way others take are different. Today, the tribe Jola man will have the courage to mention the Fula and the Fula will also have the courage to mention the Jola that's why I mentioned the Fula. But we know there are lots of tribes in the country."
"Therefore, I am apologising to my Fula people to forgive. I will never fan tribal war or anything that will set the country on fire. I am a neighbour with the Fulas.
So, I withdraw my statement and please forgive me. No one asked me to say such a thing but I just said it during a meeting. So, please my Fula people forgive me," he added.
Reporting by Adama Makasuba