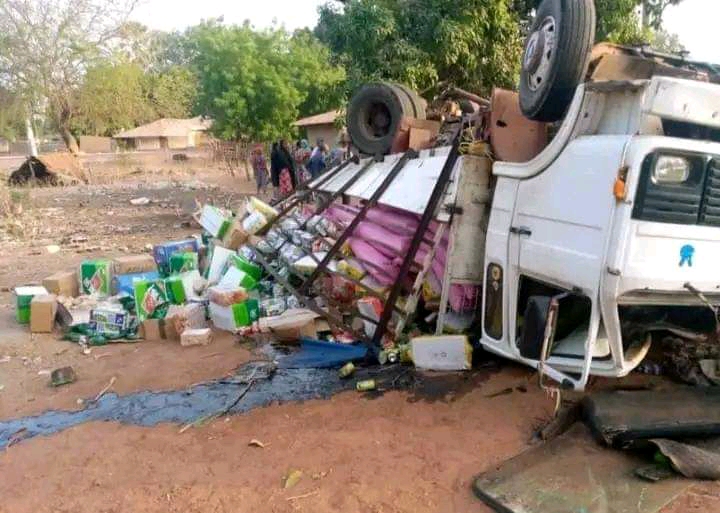 A truck load of foodstuff including bags of rice has somersaulted in Kalaji after its brake broke loose.
It was heading from the Kombos to Jarra Soma in Lower River Region when the accident happened on Saturday night.
No death was reported but the driver and passengers sustained injuries and were taken to hospital.
"The accident happened when the truck reached a checkpoint and wanted to stop but failed and veered off the road," an eye witness told Gambiana.
According to the eyewitness, the accident was caused by brake failure.
The Gambia has been experiencing growing road accidents for the past years, that claimed dozens of lives.
Police have been urged to step in with pragmatic solutions to address deaths and injuries caused by road accidents.
Reporting by Adama Makasuba