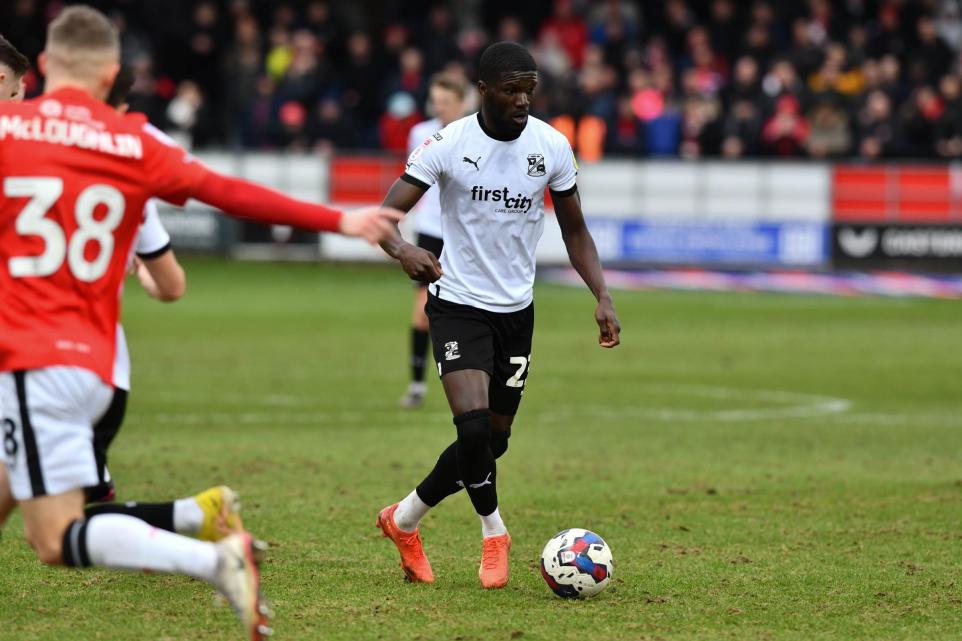 UK-based Gambian footballer Saidou Khan has earned his first call up to the Gambian national team.
Khan, a a midfielder with Swindon Town, has impressed with his form this season at the top tier of British football.
He will join up with the other Gambia players ahead of the Scorpions' Africa Cup of Nations qualifier against South Sudan on Wednesday, June 14.
The 27-year-old joined Swindon from National League side Chesterfield last summer and has since made 37 appearances in all competitions.
He will be hoping to help The Gambia move up in Group G of AFCON qualifying stages.
The Gambia sit third in Group G currently with just two games remaining, and are level on six points with DR Congo in second place, who hold an advantage through their head-to-head record.
Speaking to Swindon Town's media team after receiving the call, Khan said: "It's a dream come true.
"Growing up in Gambia, I thought playing for the national team was my only way out to playing professional football, and when I moved over to England I wanted to play high enough and good enough to earn a call-up to represent my country. Now that we're here, the feeling is unexplainable.
"As it will be my first involvement in the national team, the game's huge for me," Khan said of the upcoming AFCON qualifier.
"Even if it was a friendly it would mean a lot, but seeing as it's a qualification match, there's everything to play for."