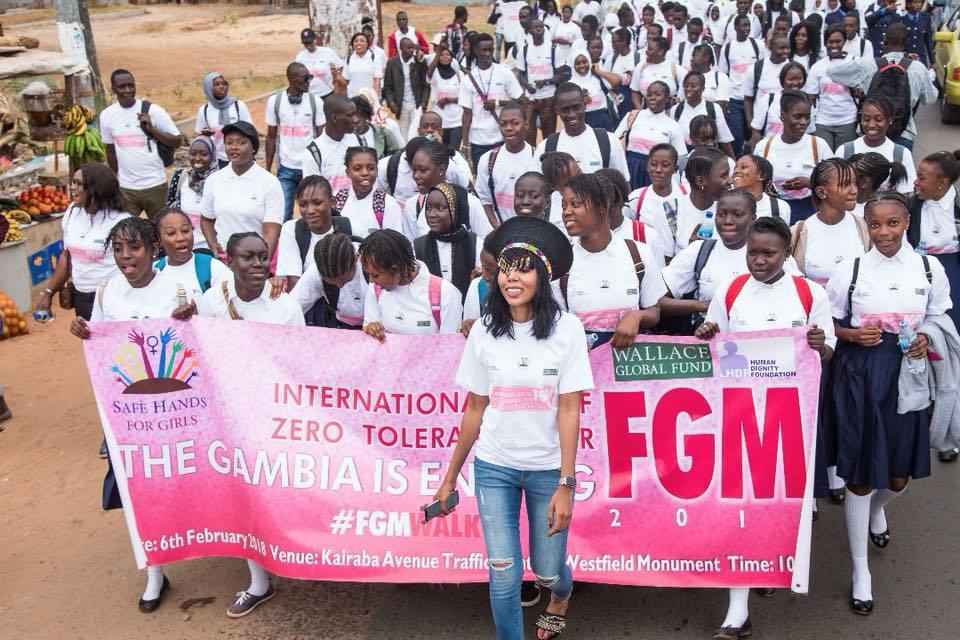 UNFPA and Unicef have called on the Gambia government to enforce stricter laws in order to stop the traditional practice of female circumcision.
The Gambian has criminalised the practice in 2015, but according to the UN bodies the practice is still prevalent.
"Stricter enforcement of laws that criminalise FGM, including deliberate effort by law enforcement officers to identify and prosecute violations of the FGM law.
"Investment in policies and programmes that seek to protect the rights of girls and women, including the development of a national action plan to end FGM and sustained support to civil society and community-based organisations.
"For The Gambia to end FGM by 2030, efforts must be scaled up at least 10-fold. Time is not on our side. The window is narrowing, and we must also close the funding gap," UNFPA The Gambia Country Representative Ndeye Rose Sarr and UNICEF The Gambia Country Representative Gordon Jonathan Lewis said in a joint a statement.
"Despite the criminalisation of FGM in The Gambia, the practice remains prevalent. About 50 of percent girls aged 0-14 years have undergone FGM, and one in every two women endorses the practice. But men and boys, too, have an important voice and influence on the practice.
"But we are confident that change is possible – in fact change is coming. Increasingly, more men and boys are standing up and challenging the gender norms that entrench the practice.
"They are leading change in their families, schools, communities, and workplaces. Furthermore, we see many male heads of state and senior government leaders taking a firm stand against this harmful practice."
"Meeting the global target of eliminating FGM by 2030 requires much more from us. The justice system must step up to thoroughly follow on cases of violations. The police must be more proactive in protecting girls and women.
"The children's courts must be strengthened to adequately address issues affecting children, including violation of their rights. And politicians and policymakers must show willingness to enforce the ban on FGM," they added.
Reporting by Adama Makasuba