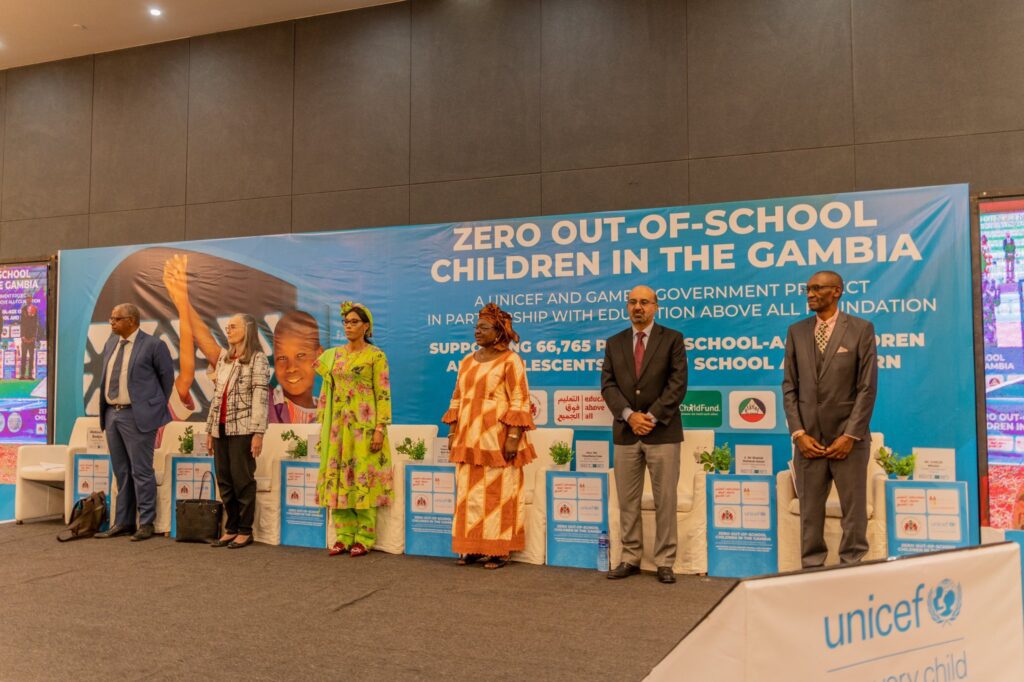 Unicef in partnership with the Ministry of Basic and Secondary Education has launched a three-year project for thousands of out-of-school students in The Gambia.
The project seeks to enable 66,765 out of school children and adolescents to have access to quality primary education.
The three-year project will be implemented across the country by the Ministry of Basic and Secondary Education, ChildFund The Gambia and the Education for All Campaign Network (EFANET), in close coordination with Unicef and the Education Above All Foundation's Educate A Child (EAC) programme with support from the Qatar Fund for Development (QFFD).
Speaking during the launch, minister of Basic and Secondary Education Claudiana Cole said: "This project represents an important milestone in our drive to attain universal access to quality education for every child."
"Access to quality education also includes ensuring that every child enrols at the right age and stays in school until completion.
"This is the vision of the Government of The Gambia, in line with our new Green and Recovery-Focused National Development Plan and we are grateful to the Education Above All Foundation and Unicef for supporting this vision," she added.
"Children everywhere, irrespective of their gender, socio-economic standing, physical and mental abilities and other factors, have the same fundamental right to quality education," said Gordon Jonathan Lewis, Unicef The Gambia Representative.
"This initiative is an important step toward fulfilling our duty to ensure every child is in school and learning at the right level.
"Children have dreams to pursue and their futures to build, and quality education is a springboard to success."
Reporting by Adama Makasuba