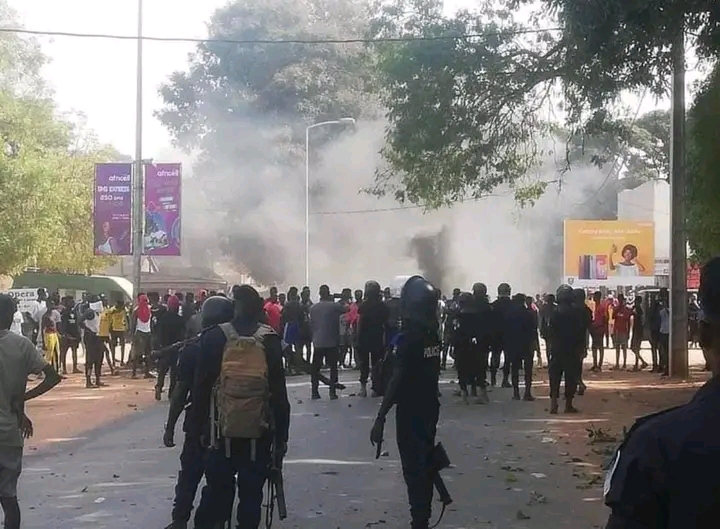 Bakau Police station has come under attack by some angry youth after the death of a missing taxi driver, Omar Sonko.
The angry youth, carrying sticks and stones, burned tyres on the road after storming the gate of the police station.
Police responded with teargases to disperse the mob.
"They want money and don't want to work," one of the protesters shouted as he pelted a speeding police vehicle with stones.
The attack on Bakau Police station came hours after the police announced that they have arrested a 46-year-old suspect over the death of a missing Bakau taxi driver, whose corpse was found in Salaji.
The police said 46-year-old suspect is currently helping them with their investigation.
Reporting by Adama Makasuba