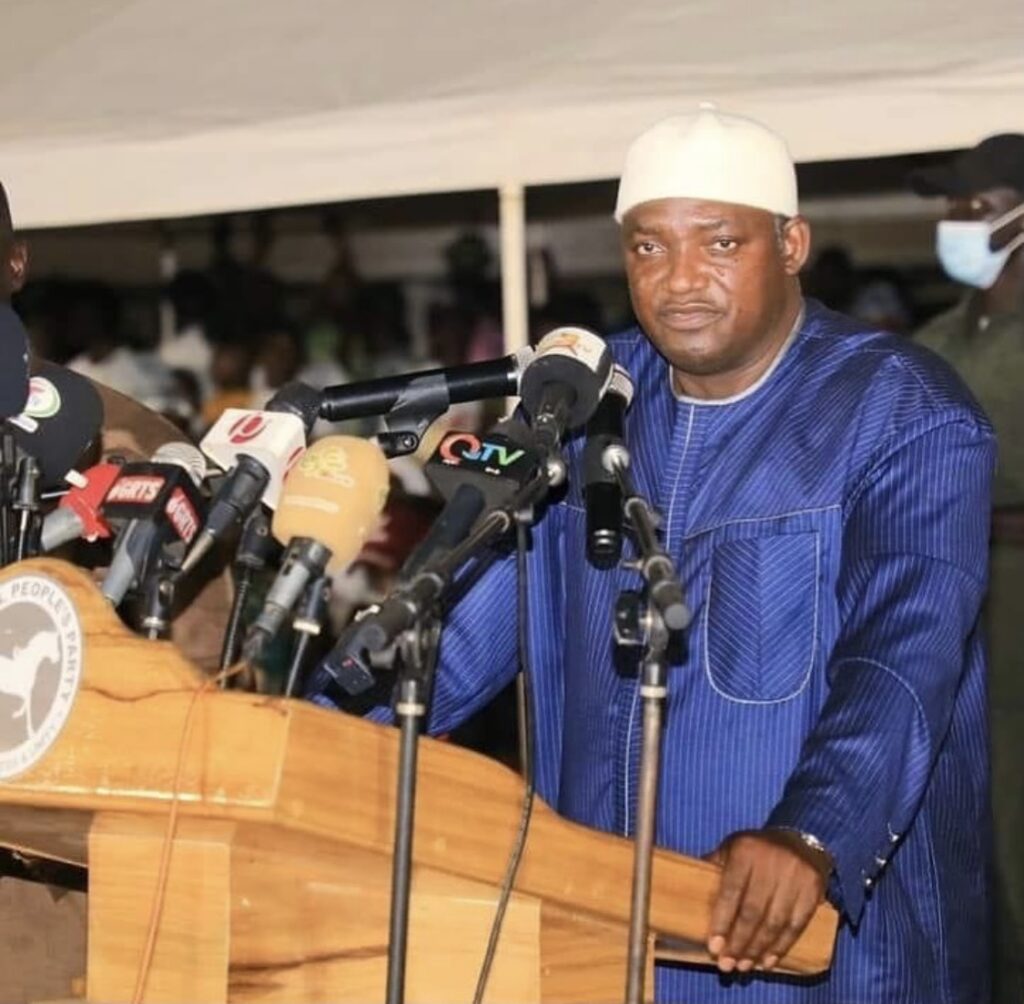 President Adama Barrow has lashed out at critics of his government, calling them "talkative" people who should better spend their time developing the county.
Speaking to a local TV station exclusively, the president said he is committed to developing the country and ensuring that Gambians continue to earn their long lost freedom of speech.
However, Barrow said he won't be distracted by his "talkative" critics who are not doing anything productive for the country.
"Any person who talks too much is not serious to work, they are not a serious worker.
"Even in job places, the person who they tell you talks too much, is the most dull person in executing his work. So, let's limit the talks and get to do the work," Barrow said.
Reporting by Adama Makasuba