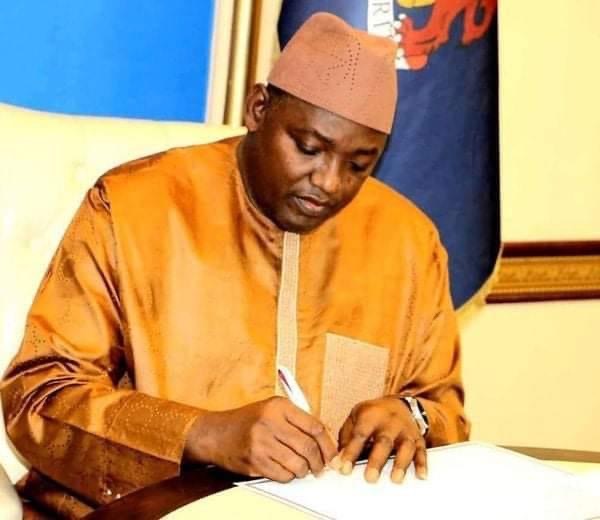 President Adama Barrow has promised Gambians of his readiness to make Gambia a better place.
Barrow was speaking to thousands of his supporters in Banjul shortly after the Independent Electoral Commission declared him winner of 2021 presidential election
"Having been the lucky person to be chosen by you, I sincerely assure each and everyone of you that I will do all I can and utilise every resource at my disposal to make The Gambia a better place for us all," he said.
Barrow won a second term with a resounding victory after securing 457,519 votes.
His arch rival and former political godfather Ousainou Darboe came second with 238,253 votes.
Mama Kandeh who was supported by former strongman Yahya Jammeh secured 105,902 votes.
Veteran politician Halifa Sallah got 32,435 votes.
Political upstarts Essa Faal and Abdoulie Ebrima Jammeh secured 17,206 and 8,252 votes respectively.
Nearly all defeated candidates except Darboe and Kandeh have accepted the results and congratulated president-elect Adama Barrow.
The two opposition leaders have refused to accept the election results claiming it was not "free and fair".
This has been disputed by many including the AU Election Observe team who have said in a preliminary statement that the December 4 presidential election was conducted in a "peaceful and democratic" environment.
Reporting by Adama Makasuba