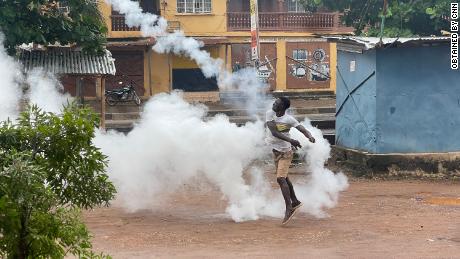 Sierra Leone government has declared nationwide curfew after violent protests left several people including police officers dead on Wednesday.
Local reposts state that the protests which started in the capital, Freetown has spread to several towns in the north of country.
The protests are against the rising cost of living, corruption and police brutality.
Vice President Mohamed Juldeh Jalloh declared a nationwide curfew on Wednesday from 3 p.m. local time while President Julius Maada Bio is out of the country.
During a televised speech announcing the curfew, Jalloh referred to the protesters and the loss of lives without giving more details.
"These unscrupulous individuals have embarked on a violent and unauthorized protests which has led to the loss of lives of innocent Sierra Leoneans including security personnel," the Vice President said.