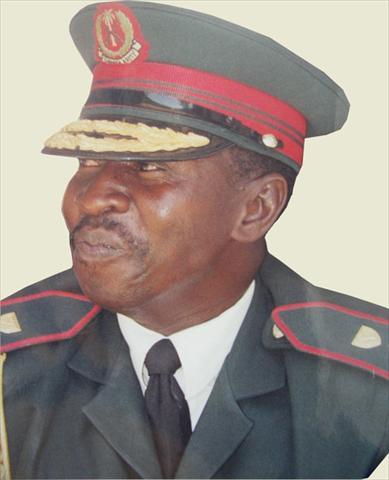 An army sergeant and a former member of Jammeh's death squad, the Jungulers, has told the Truth, Reconciliation and Reparations Commission that the ex-army chief, Ndure Cham, was strangled to death.
Omar A Jallow admitted his role in the killing of the former Army Chief, Ndure Cham in 2006.
Ndure Cham was the head of the Gambia National Army until the alleged 2006 coup attempt in which he was accused of being the mastermind.
But he fled into Senegal before soldiers who were rounding up alleged plotters could get to him.
However he was arrested seven years later in his home village of Numu Kunda in North Nani Region on August 9th 2013.
The capture resulted from a tip-off by the village alkalo according to reports.
Ndure spent one week in solitary confinement until his execution at President Yahya Jammeh's home village of Kanilai.
"We got information from Yahya Jammeh that we should kill Ndure Cham," Sergeant Jallow said.
He added that "when Malick Manga put the nylon bag over Ndure Cham's head I joined him and we finished him (off)."
Meanwhile, Jallow admitted involment in other killings – including the nine death row inmates, Haruna Jammeh, the 44 Ghanaian and Nigeria migrants, Baba Jobe among others.
Reporting by Adama Makasuba