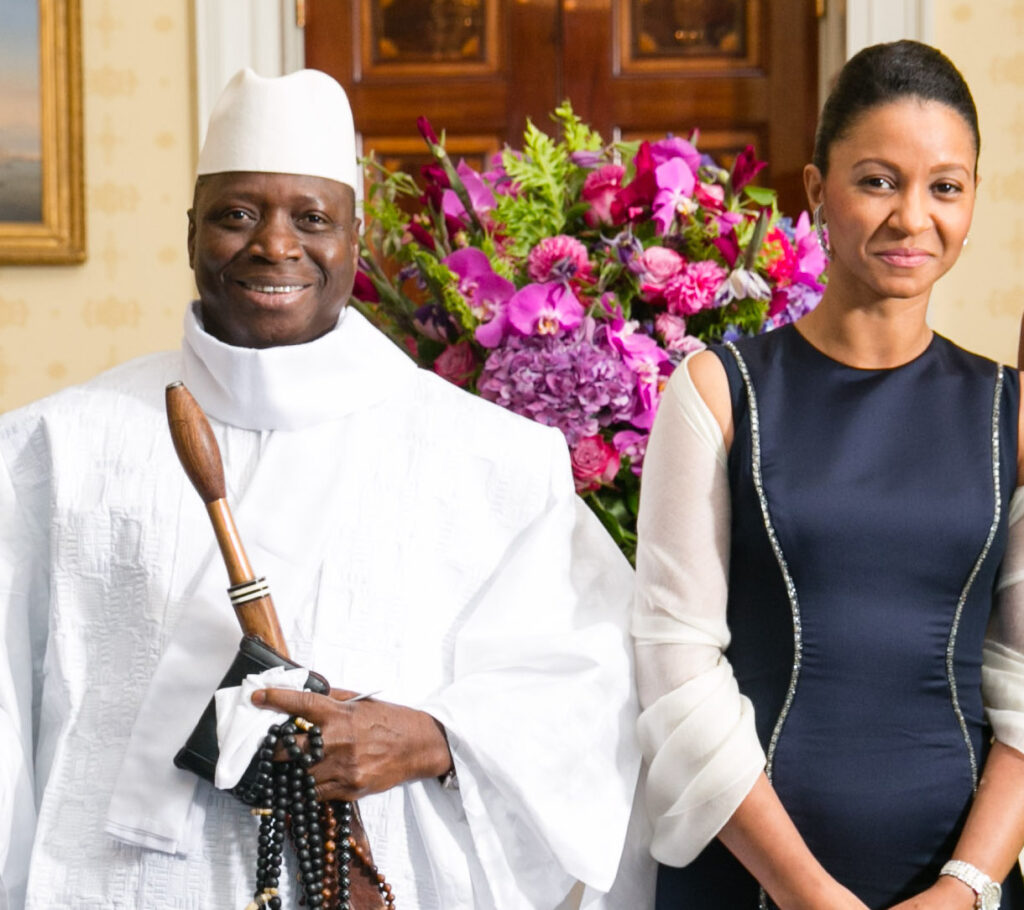 The U.S. Department of the Treasury's Office of Foreign Assets Control (OFAC) on Tuesday sanction former First Lady Zineb Jammeh for her role in corruption and human rights abuses in The Gambia.
The U.S. sanction was made under the Global Magnitsky Human Rights Accountability Act which targets perpetrators of serious human rights abuse and corruption.
"Bad actors rely on their networks and front companies to evade sanctions and conceal their illicit activities," said Deputy Secretary Justin G. Muzinich.
"We will continue to use our authorities to prevent such illicit funds from moving freely through the international financial system."
Former president Yahya Jammeh was previously blacklisted and sanctioned by the U.S. government on December 21, 2017 for corruption and human rights abuses during his 22 year rule in The Gambia.
"Zineb has reportedly been instrumental in aiding and abetting Jammeh's economic crimes against the country, and despite numerous calls for Zineb to intervene, has turned a blind eye to Jammeh's human rights abuses," the U.S Treasury said in a statement.
"Zineb is also believed to be in charge of most of Jammeh's assets around the world, and utilized a charitable foundation as cover to facilitate the illicit transfer of funds to her husband.

"The Department of Justice filed a civil forfeiture complaint on July 15, 2020, seeking the forfeiture of a Maryland property acquired with approximately $3,500,000 in corruption proceeds by Jammeh, through a trust set up by his wife, Zineb.
"Zineb is designated for having materially assisted, sponsored, or provided financial, material, or technological support for, or goods or services to or in support of Jammeh."
The US Treasury statement added: "As a result of today's action, all property and interests in property of the individual and entity above, and of any entities that are owned, directly or indirectly, 50 percent or more by them, individually, or with other blocked persons, that are in the United States or in the possession or control of U.S. persons, are blocked and must be reported to OFAC.
"Unless authorized by a general or specific license issued by OFAC or otherwise exempt, OFAC's regulations generally prohibit all transactions by U.S. persons or within (or transiting) the United States that involve any property or interests in property of designated or otherwise blocked persons.
"The prohibitions include the making of any contribution or provision of funds, goods, or services by, to, or for the benefit of any blocked person or the receipt of any contribution or provision of funds, goods or services from any such person."